Our leather corner groups can be configured to meet your requirements and fit into the space you have in mind. Each group must contain at least one corner module plus 1 Left Arm and 1 Right Arm piece, so please ensure you add these in when planning your configuration. Once you have these pieces you can then insert the sofa pieces adding the measurements together to fit the space.
For example to fit 1 side that is 3m in length you will need a corner (106cm), 1 Arm (23cm) and 1 x 171cm unit totalling 300cm.
All pieces in the range measure 97cm high with a depth of 106cm.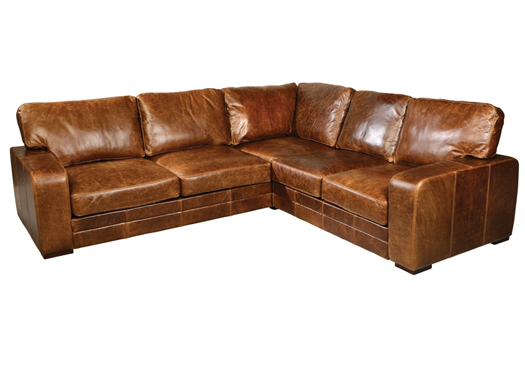 Giovanni Corner Group
Unit Depth Price Corner Module 106 £970 1 Seat Module 54 £715 Snuggler 85 £875 1.5 Seat Module 111 £1,135 2.5 Seat Module 126 £1,235 3 Seater Module 159 £1,460 4 Seat Module 171 £1,550 Arm Rest L/R 23 £165